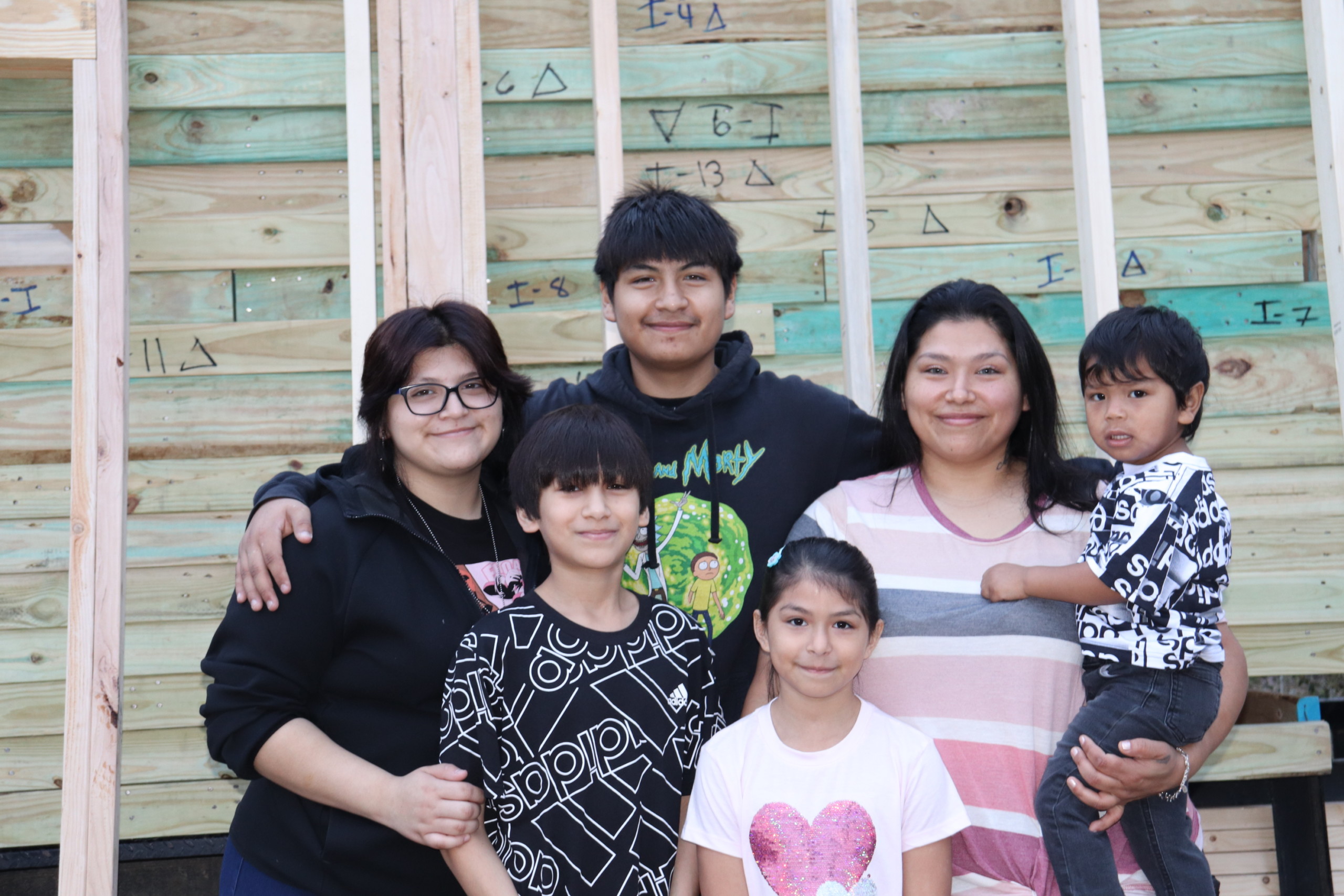 Living in a dilapidated two-bedroom mobile home makes life difficult for Crystal Lomas and her five children: Daisy (14), David (12), Derick (11), Dianne (7) and Lino (4 months).
Crystal moved to Bryan 11 years ago from Weslaco, Texas. She has worked at a local recycling company for nine years. She owns the mobile home and rents the lot for $360 a month. The lot rent is affordable, but the home is way too small and in bad shape.
For starters, all three boys sleep in the living room. Then there are the issues with the home itself. There is significant mold and water damage caused by water leaking through areas that are insufficiently sealed. To make matters worse, the second-bedroom toilet doesn't flush.
"It feels like no matter how many renovations we do, there is always more things that need to be fixed," Crystal added.
Finally, safety is another concern for Crystal. Once a television was stolen, and someone broke into Crystal's car. It isn't a neighborhood where she feels comfortable letting her kids play outside.
Crystal heard about Bryan/College Station Habitat for Humanity's homeownership program from a friend. She applied in November 2018 without much hope. Her two-year effort to find and buy an affordable home with a conventional loan were unsuccessful because of the cost. A few months later, Crystal was approved to become a Habitat homebuyer.
"I don't know who was more excited, myself or my kids" Crystal said.
Since being approved, Crystal has been working hard on completing her sweat-equity hours.
"I realized exactly how helping other goes a long way," she said. "I am not really a social person, but I have made a lot of new friends through Habitat. It has made me realize that I wasn't the only one struggling."
Crystal wants her home sponsors to know how grateful she is for making her dream of homeownership come true.
"My kids are my inspiration through all of this," she said. "I can't wait for us to have our own home. May God bless you for all the help that you have given."