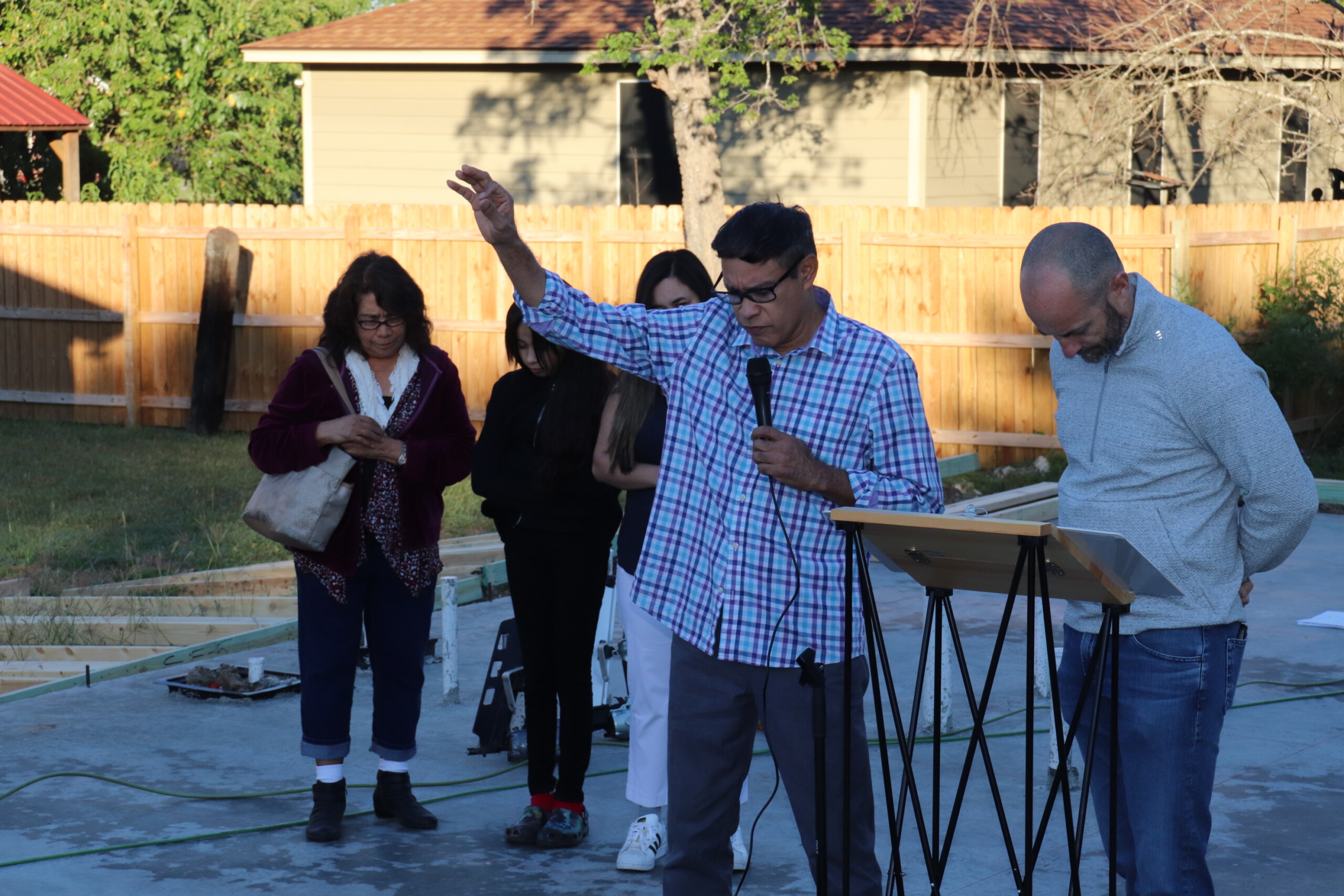 Though initially living their lives as travelling missionaries, the Menchaca family fell upon hard times when they moved to Bryan, TX to be closer to family.
"We were happy to be helping the Lord touch many souls, but decided to move closer to family when my wife fell unexpectedly ill," says Eli Menchaca, "I had to stop traveling for ministry to attend to my family, but the Lord instilled a desire for pastorship in me."
In 2016, Eli Menchaca (57) and his wife Claudia (36) moved to Bryan, TX with their two children, Caleb (15) and Esther (11).
The family of four is currently living in a small two bedroom apartment. Their children are currently sharing a bedroom and often need to shower at their grandmother's home due to the condition of the home. "The children are looking forward to having their own rooms" says Eli, "they want to have their own sense of privacy in the home."
Eli and Claudia are also looking forward to the increased space in the home. Many of their things are being kept in storage because of the lack of room within the apartment, and they are unable to have guests over because of the lack of space. This lack of space has even impacted their children and their ability to pursue hobbies and extracurricular activities. Recently, their son had to stop learning to play drums as there was no longer space in the apartment for his instrument and the family had to get rid of it.
The family found out about the Habitat program through a member of their church who is also a Habitat homeowner, as well as other friends who recommended they apply for the program.
Eli is looking forward to purchasing their new home, saying that "this blessing will be a place that we can call home, a place of our very own."
"I may not know all of the people responsible for funding our home by name, but we are so thankful for your help. I want them to know that all they do for others matters, and that they will not go unrewarded."