The Moreno Story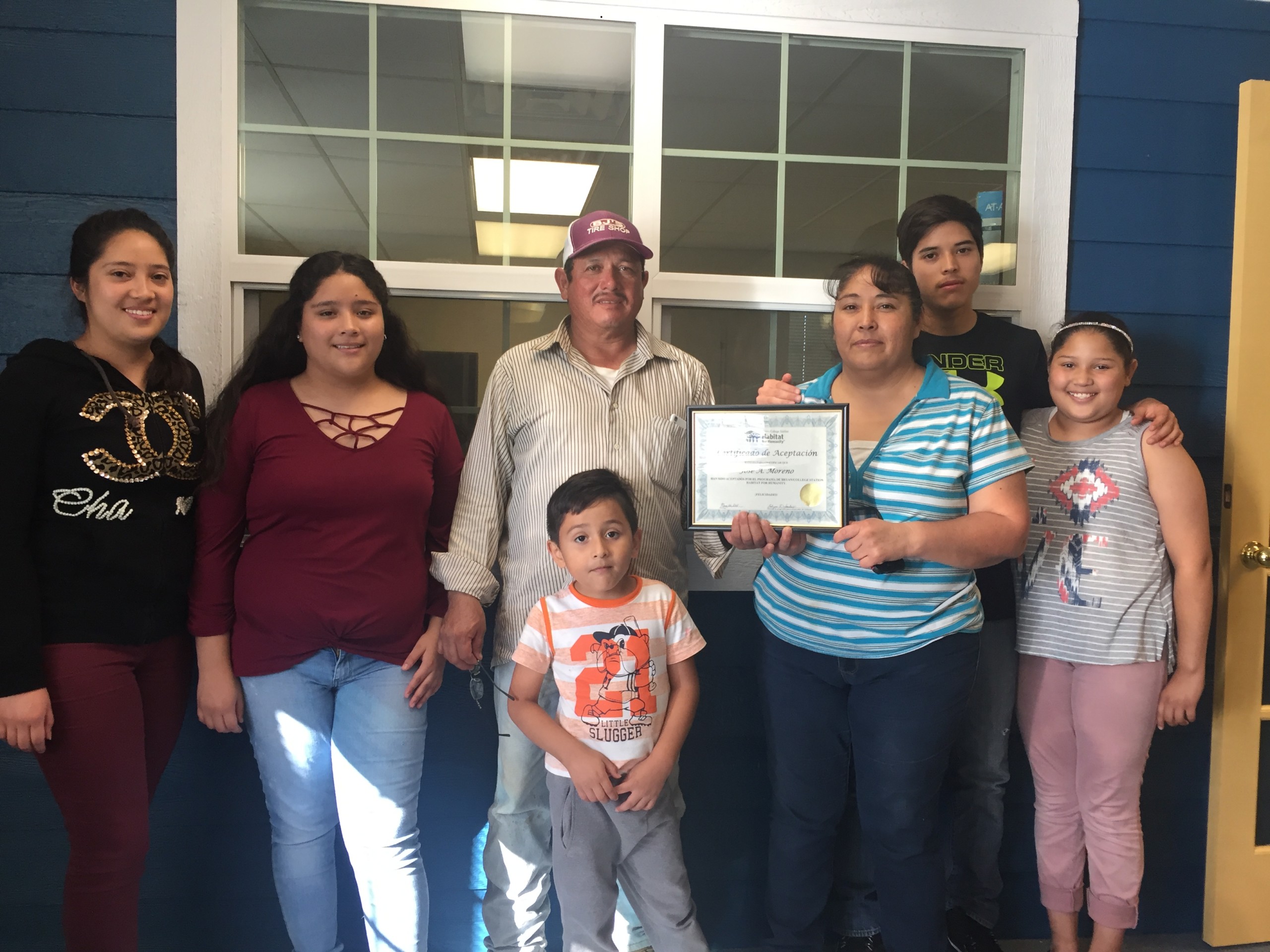 Providing a better future for his family is something Jose Moreno longs to do. Jose, his wife, Alma, and their five children — Miriam (22), Jose (20), Rosa (15), Eunice (13), and Obed (8)—currently rent a small, old trailer in Bryan.
"It feels like we are just throwing our money away with renting," Jose said.
When he and Alma heard about the homeownership program at Bryan/College Station Habitat for Humanity on the radio, they applied right away. Putting their hard work into something they could own was a welcome opportunity for the Morenos.
Since the family was accepted into the program, the couple has attended the required financial fitness and home maintenance classes and earned 450 sweat-equity hours, with help from Miriam and Jose.
"The workshop classes have been our favorite because we have made a lot of new friends along the way" the couple said. "We have learned so much through this whole process."
Jose and Alma are excited for the last step — building their own home. And, we were more than happy to begin this step with our Wall Raising on February 5, 2022 for our 307th home in Bryan/College Station.
The mobile home they currently live doesn't have enough space for such a big family. Their Habitat home will have five bedrooms and two bathrooms, making the family's anticipation even greater.
"We can't wait until it's our turn to get the keys to our home," Alma said. "The girls are already arguing about what color the rooms are going to be."
While the couple's daughters debate color choices, Jose and Alma understand that their new home will ultimately be the place where they can put down roots, grow and thrive.
Jose and Alma want to express their gratitude to all of the donors and volunteers who will help build their new home, but their deepest gratitude is reserved for one.
"I want to thank God" Jose said. "Alma and I are blessed to have worked with Habitat and to see our dream of homeownership come true."